A surprise call for winners of Thrive's cash prize draw
Three Hertfordshire households win a combined £2,000 in landlord Thrive Homes' tenant reward and digital engagement prize draws.
Professional landlord Thrive Homes shares good news amidst the current coronavirus outbreak with three of its customers who have won in their annual tenant rewards scheme.
The good news comes at a challenging time for most with Ms. Steward, one of the winners commenting "Oh my god, you're joking! Thank you so so much, you have really cheered my day up. I'd like to run outside and hop, skip and jump, but I'm not allowed to right now".
Thrive Homes promotes two-way customer relationships built on mutual respect. The tenant rewards scheme is set up to recognise customers who keep up to date with their rent and fully observe their tenancy. All customers who meet the full terms and conditions are automatically entered each year.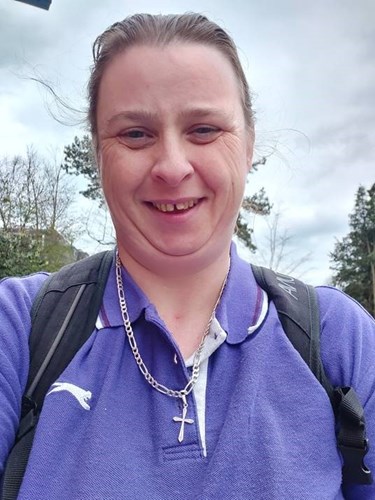 Another winner Ms Burrows, mum and carer to her son and mother sent a grinning selfie as a reaction to the result and said, "I feel really grateful to have won. I will use the money towards treating my mum and son. At such a hard time, this is such a blessing, thank you!".
This year saw another customer scoop the top £1,000 prize for being digitally engaged throughout the year by using the myThrive app. Jo Barrett, Operations Director said "We offer digital methods to make it easy for customers to access our services and this prize is a way of promoting and recognising customers who use these. We're excited to be launching the new myThrive hub in late Spring which provides improved features to make it even easier for customers to manage their accounts at a time that suits them." More information about the myThrive hub can be found here.
Thrive's digital engagement winner Miss Boseley said: "It's really straight forward interacting with Thrive in a digital way, it certainly makes my life easier. I'm looking forward to seeing what the myThrive hub has to offer and I'll definitely be making use of it. I think this prize draw is a great way to encourage customers to try a new way of managing their account online and once they do, they won't look back!".
Thrive is always keen to work with customers to ensure it delivers a fair deal and continues to create quality homes where people enjoy living. If you're interested in getting involved, register your interest and like Thrive Homes on Facebook to stay updated with the latest opportunities.