We want to make it as easy as possible for you to contact us. Talk directly to a member of our Contact Centre team using web chat now.
Simply click on the 'chat' icon (at the bottom of your screen) and talk in real-time. Our web chat is manned Monday to Friday, from 9 am to 5 pm.
Can't see the icon?
You will need to enable the relevant cookies. Click on the grey C icon at the bottom left of your screen and turn the 'Live Chat' slider 'On'. Close the tool and the icon will appear.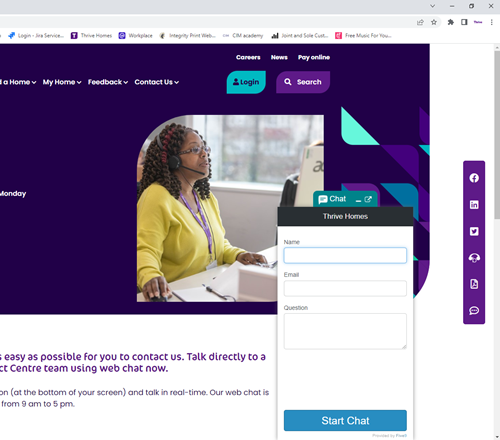 When's the best time to speak to someone?
Our quieter periods tend to be after 1 pm Tuesday to Friday but of course, if you have an emergency call us on 0800 917 6077 24 hours a day, 7 days a week.