Our greatest contribution to communities is providing affordable homes that enable people to start and sustain good lives.
To support this, we have created Thrive GIVE - our commitment to corporate social responsibility - supporting our purpose to 'provide and manage housing that helps individuals and families secure a good quality, safe home that they can afford'.
GIVE is made up of four strands that utilise our business resources and partnerships for positive change and opportunities in the communities that we serve.
Our staff volunteering programme offers our time and expertise to projects and charities that benefit the communities where we work.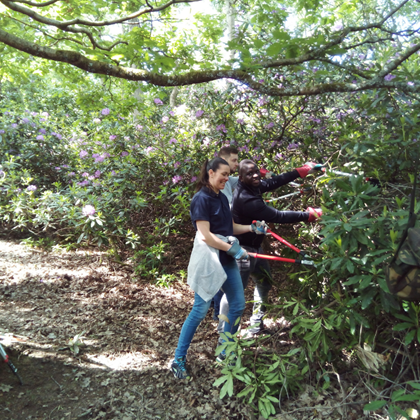 Our grant application scheme provides funding to locally based charities and community groups that enable them to deliver new or additional services to our customers and other residents living in our local communities. 
We offer grants for long-term projects with a value over £500 and one-off projects, activities or initiatives under £500.
Click here to find out more and download an application form.
Our commercial approach to delivering social value through contractual relationships with our private sector partners. 
Thrive facilitates conversations between the nominated charities and our partners to identify what support is required and what can be provided. 
Our commitment to continuous improvement in sustainability by reducing the carbon footprint of our business activities and improving the efficiency of our homes.
In 2021, Thrive became an early adopter of the Sustainable Reporting Standard a voluntary reporting framework, covering 48 criteria across ESG considerations such as zero carbon targets, affordability, safety and resident voice.