The myThrive hub hits 1,000 users!
Today we celebrated our achievement with Ms London, our 1,000th customer to register on the myThrive hub!
Launched just three months ago, the Thrive team is ecstatic to see our 1,000th customer, Ms London, register on the myThrive hub!
"The myThrive hub is fantastic and means I can now stop relying on email and take control of my account at a time that suits me!" Ms London explained.
Thrive aims to provide a strong digital offer to customers, so they can access services easily. Ms London explained, "As part of my digital tenancy, I'm required to contact Thrive digitally. I have quite a new smartphone, but the app wasn't compatible for some reason. This meant I had to rely on email to manage my account which is not ideal"
One of the main improvements of the myThrive hub is that it is accessible on any device that has an internet connection including on a smartphone, laptop, PC or tablet.
Ms London said, "I discovered the myThrive hub on Thrive's website and when I needed a little assistance registering, I used live chat to speak to an agent. I got an instant response and before I knew it, I was online and able to look at my full payment history, previous and upcoming repair appointments and everything. It's great!"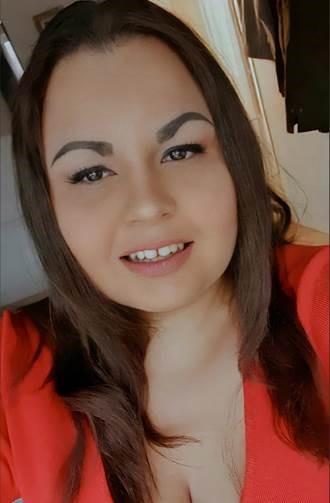 Ms London, Thrive's 1000th myThrive hub customer
The myThrive hub has seen a steady flow of customers taking to the improved solution to manage their account online. Anne Bijum, Assistant Director Customer says "We're so pleased to see more customers taking to the myThrive hub each day. We want customers to access our services easily and the myThrive hub has a lot to offer. Our customers have been involved in the creation of the myThrive hub from the start, and we are keen to hear about any suggested improvements customers may have so we can develop solutions that truly work for them".
When asked what Ms London would advise other customers who were unsure about registering, she said: "What are you waiting for? Even if you don't need to access a service today, you should register your account for when you do – it will make your life easier!"
Thrive Homes puts customers at the heart of its mission to create homes where people enjoy living. The professional landlord and developer believes in building trusted relationships with customers built on mutual respect and accountability. Created with customers' voices and needs in mind, the myThrive hub builds on these values by empowering customers with the quick, easy tools they need to manage their home.
We celebrated our 1000th myThrive hub user by giving Ms London a £50 Amazon voucher. Next, we will be giving a £100 voucher to the 1,500th user** – could it be you? Register today and take advantage of the following services on demand!
Choose and book repair appointments
View your account balance and history
Make a payment
Access self-repair guidance
Request documents relating to your property or tenancy
And much more!
**Full terms and conditions apply,

click here.
I discovered the myThrive hub on Thrive's website and when I needed a little assistance registering, I used live chat to speak to an agent. I got an instant response and before I knew it, I was online and able to look at my full payment history, previous and upcoming repair appointments and everything. It's great!

Ms London - Thrive customer