Tenants scoop cash windfall
A bright start to Spring for four Thrive Homes households who have won cash prizes in their landlord's tenant reward scheme
Hemel-based housing association Thrive Homes runs an annual prize draw for its residents, which includes a generous top prize of £1,000.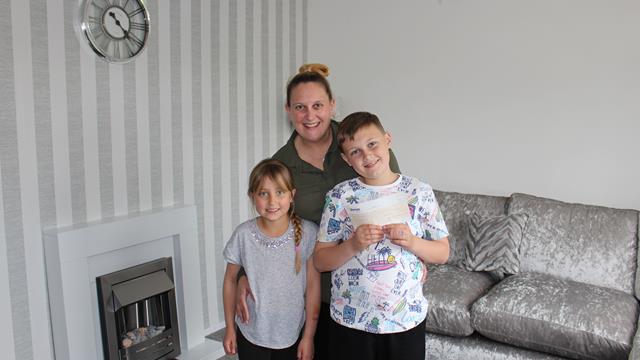 Ms Landy, one of the winners said, "We are over the moon, it's a totally unexpected and wonderful prize. It couldn't have come at a better time as a new cooker is definitely on the cards!" Tenants who keep up-to-date with their rent and fully observe their tenancy agreement are automatically entered into the draw each year. The scheme backs the Thrive Deal; an initiative to have a healthy two-way relationship with customers.
Jo Barrett, operations director of Thrive Homes said, "We value our customers and run the reward scheme to recognise those who keep their side of the deal between tenant and landlord."
Mr Babbs, another winner commented, "I think Tenant Rewards is a great scheme and gives all tenants an opportunity to receive an award for just being a good tenant and showing respect for your property."
Thrive is digital at the forefront, providing services for customers to manage their account online at a time that suits them. This year's reward scheme introduces the 'Digital Customer' prize draw for tenants who subscribe to their email newsletter and use the myThrive app.
Winner of the top prize, Ms Piper said, "I'm very pleased and shocked to have won…I've been a customer for nearly 20 years and have always received great service. Being a Thrive customer is a breeze, using the myThrive app is simple and makes managing my account easy!"
To find out more about the prize draws, click here.