RESI Awards shortlist Thrive Homes for Landlord of the Year (registered social)
On Wednesday 15th May, Thrive Homes will join key players from across the residential property sector for the flagship RESI Awards 2019.
The RESI Awards – organised by property Week – celebrate the residential property sector and its successes of the past year. The awards bring together key players in the residential market including leading developers, landlords, housebuilders, operators, investors, agencies and local authorities.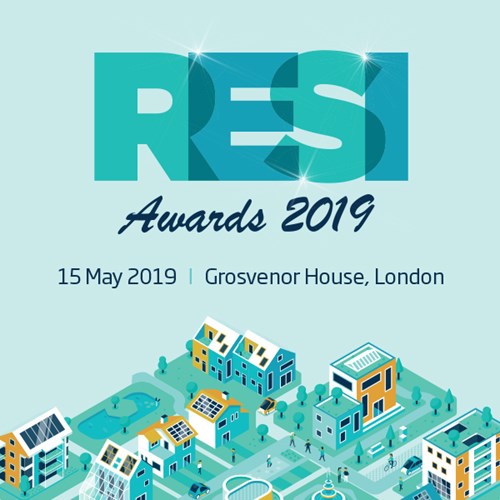 Resi Awards 2019
The Landlord of the Year (registered social) Award is open to all landlords with registered social-owned property, providing housing across the spectrum from social, affordable and private rent to shared ownership and private sale.
Since it's inception in 2008, Thrive Homes has seen a significant amount of change:
expanding our tenure base from a purely social housing based organisation, to delivering shared ownership, market sale and market rent homes.
creating a sustainable development programme - from building no homes in 2015, to 150 completions in 2018 and a programme that will see us build 250 homes per year by 2020.
the acquisition of over 350 homes during 2018 from other housing providers –improving performance on arrears, repairs and customer satisfaction.
Thrive Homes are shortlisted alongside A2Dominon, Clarion Housing Group and Home Group. Winners will be announced at a black tie event held in the Grosvenor House Hotel, Park Lane, London.
For more information visit www.resiawards.com or follow #RESIawards on Twitter