It's a win for Thrive's Development Team
On Wednesday 27 November 2019, Inside Housing's Development Awards named Thrive Homes as 'Development Team of the Year (small organisation)'.
The award recognises ambition and excellent performance in both well-established or growing development teams.
Receiving the award, Jack Burnham, Development Director said;
"We are delighted to receive this award, which is a testament to the hard work and determination shown by my team.      
From a standing start, Thrive has now established itself as one of the leading developing housing associations in our region, and will build 200 new homes over the next year. We have a great team in place to further grow our programme and deliver on our long-term goal of doubling in size in the next 10 years."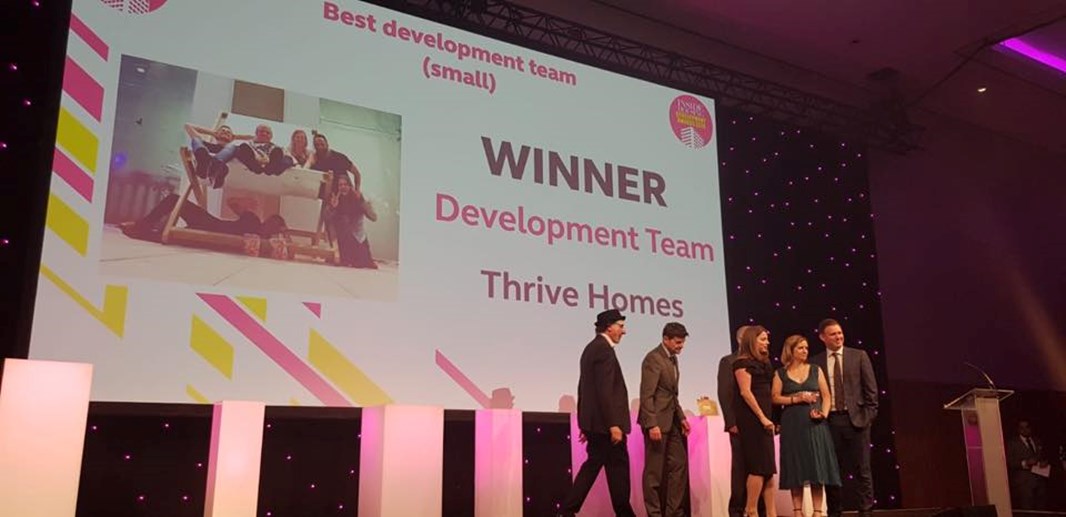 Thrive's Development Team collecting their award at the Intercontinental-London
Thrive Homes aims to build or acquire around 150 homes per year across Hertfordshire, Bedfordshire, Buckinghamshire and Oxfordshire. Over the next three years our development programme is expected to deliver 500 new homes.
Find out more about our projects and working in partnership with our Development Team here.