Thrive Homes hits 5,000 home milestone
8 December 2021
Leading home counties professional landlord, Thrive Homes is pleased to announce that it has added its 5,000th home to its portfolio, which stretches across Hertfordshire, Bedfordshire, Oxfordshire and Buckinghamshire.
To celebrate the milestone, Thrive Homes welcomed the Elected Mayor of Watford, Peter Taylor and wife of the late ex-England manager, and Watford Football Club legend, Graham Taylor, Rita Taylor for a tour of the 5,000th home at its St Albans Road development in Watford.
St Albans Road is comprised of 90 homes, available for affordable rent, shared ownership and rent to buy. The development has drawn inspiration from Graham Taylor, with buildings set to be named after him, Graham Court and Taylor Point.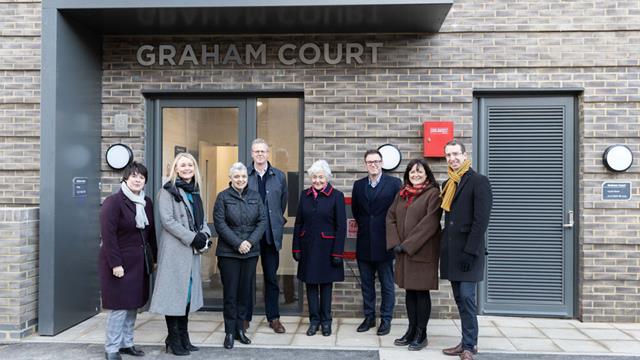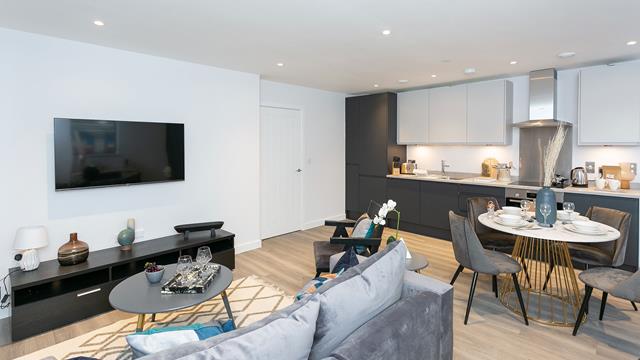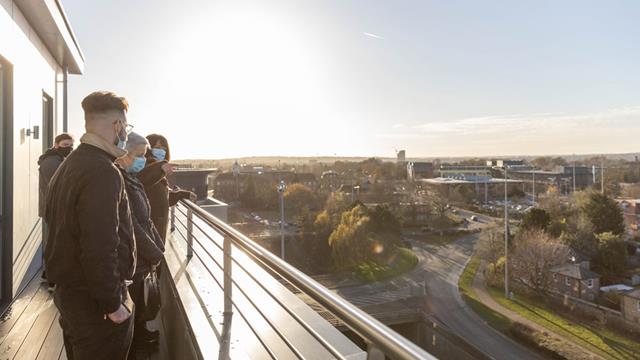 Thrive Homes Chief Executive, Elspeth Mackenzie commented: "Since 2008, Thrive has provided much-needed affordable homes across the home counties. It has taken a lot of hard work for us to reach this point, and I am looking forward to the next 5,000 as we continue to focus on increasing availability and affordability in some of the country's most expensive areas."
Elected Mayor of Watford, Peter Taylor commented: "It was a pleasure to join Thrive Homes and Rita Taylor to celebrate the opening of Thrive Homes' St Albans Road development and its 5,000th home. It is excellent to see good-quality, affordable homes built in Watford. These homes will be available to local people who are not able to rent or buy in the private market and will be for years to come."
Thrive's purpose is to provide homes and services that better meet the growing, diverse housing needs of local communities. At a practical level, they now offer a variety of homes at different price points to people at different stages of their life who may wish to rent but do not qualify for social housing or who need help to take the first steps towards homeownership.
It is excellent to see good-quality, affordable homes built in Watford. These homes will be available to local people who are not able to rent or buy in the private market and will be for years to come.

Peter Taylor, Mayor of Watford