Three Rivers District Council and Thrive Homes secure funding to improve local homes
23 March 2023
Residents in Three Rivers will benefit from warmer, healthier, more energy-efficient homes thanks to a £2.19 million government grant.
Three Rivers District Council and local housing association Thrive Homes will work in partnership to help improve the energy efficiency of 155 local homes with the new funding from the Department for Energy Security and Net Zero.
The improvements will form the latest phase of the £778 million Social Housing Decarbonisation Fund. The work will continue the successful partnership between Three Rivers District Council and registered social housing provider, Thrive Homes, from the first phase of funding, with a large-scale retrofit project that will see a range of energy-saving measures installed, including external wall and solar panels.
The project aims to improve the district's least energy-efficient properties to an EPC C rating. In doing so, it will help advance the council's and Thrive Homes' shared goals of mitigating climate change through decarbonising local homes, alleviating fuel poverty and the effects of the cost-of-living crisis, whilst improving the health and well-being of our residents. It will also contribute to the growth of the local green economy and support high-skilled jobs.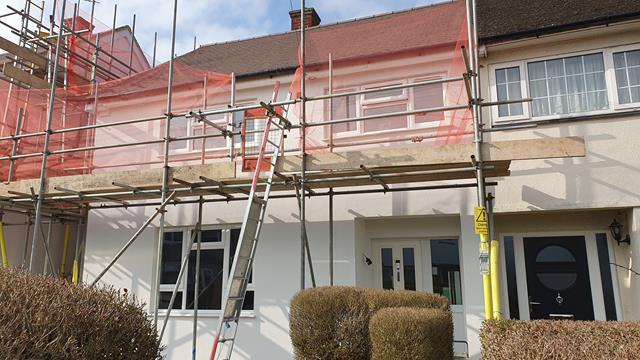 Cllr Sarah Nelmes, the Leader of Three Rivers District Council, said: "This funding presents a vital opportunity to tackle fuel poverty and improve the homes of our residents. The investment in energy efficiency upgrades to local homes under the second phase of the Social Housing Decarbonisation Fund scheme will help residents save money on their energy bills, while making their homes warmer in winter and cooler in summer.
"Meanwhile, with home energy use accounting for 28.8% of the district's greenhouse gas emissions, the funding will also help reduce Three Rivers' contribution to the climate emergency and delivers progress towards making homes net-zero ready. It's a win-win for all involved."
Jo Barrett, Executive Director of Operations at Thrive Homes said: "We are delighted to have secured a second wave of funding as part of the government's Social Housing Decarbonisation Fund. This grant enables us to provide additional homes with external wall insulation, making them more energy efficient whilst reducing the impact of rising energy prices for our customers and lowering carbon emissions."