Announcing Kate McLeod as our new Chair of the Board
Home Counties-based housing association Thrive Homes has welcomed Kate McLeod as new Chair of its Board of Directors, providing the strategic direction to drive the organisation's mission to create quality homes where people enjoy living and to ensure it continues to grow. Interim Chief Financial Officer at the Revitalise charity, Ms. McLeod brings a wealth of experience in property, IT and finance.
A local resident in Buckinghamshire, Thrive's operating area, Ms. McLeod joined Thrive's Board in April 2018 as chair of its Risk and Audit Committee. Since the role of Chair of the Board became vacant in January 2020, Ms. McLeod has supported the Interim Chair Vic Baylis, as Interim Vice Chair.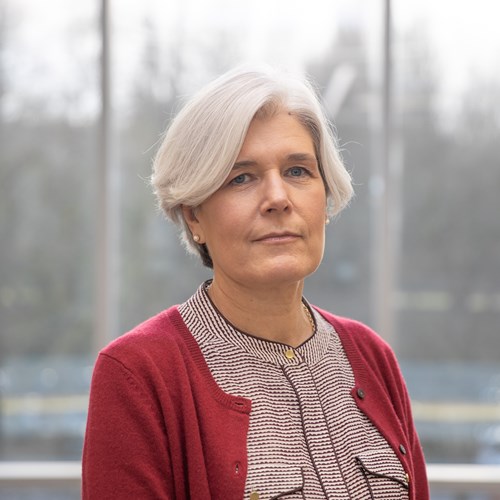 Ms. Kate McLeod, Chair of the Board at Thrive Homes
Ms. McLeod's career spans over four decades and includes senior roles at major financial firms such as Citibank, Morgan Stanley and BlackRock. Since 2009, she has been working primarily in the not-for-profit sector; with over four years as Mencap's Chief Financial Officer and now at Revitalise, a national charity providing respite care in a holiday setting for disabled people and carers.
In addition to her position with Thrive, Ms. McLeod is a Governor at the Charterhouse and a member of the Finance and Property Committee at University of Westminster.
Ms. McLeod is supported by Vice Chair, Graham Olive who is a fellow finance professional with over 30 years' experience. Mr. Olive joined Thrive's Board in 2016 and sits on the Remuneration & Governance Committee and Risk & Audit Committee, serving as Chair of Remuneration & Governance Committee.
Kate McLeod, Chair, Thrive Homes commented on her appointment: "I am honoured to continue to provide leadership to the Board of Thrive Homes, now as Chair. Thrive Homes is a trailblazing housing provider with an admirable commitment to its employees, customers and the communities it serves. I look forward to bringing my wealth of knowledge in property, IT and finance to drive Thrive Homes' mission forward and help it achieve its ambitious growth target of doubling its housing stock from 5,000 to 10,000 over the next 10 years."
Ms. McLeod replaces previous Board Chair Mr. Ashley Lane, who sadly passed away in January 2020.