Welcome to this edition of Thrive's newsletter
Keeping you informed with the latest updates

 
We are at that point in the year where we set budgets based on what our income will be for the new financial year.   
At the end of February, you will receive a notification about your rent and/or service charges from 1st April 2023.  
The level of increase is determined by government, and this year this is capped at 7% as part of the measures to address the cost-of-living crisis. 
Usually, rent increases are set by inflation plus 1%. Inflation is currently around 10-11%, so with rents increasing by the capped 7%, there will be a large gap in our income and Thrive does not receive any additional support from government to compensate for this. 
The cost-of-living increases are a challenge for everyone and Thrive is no different. Over the last year we have seen large increases in fuel, utility costs and in the materials, we use to repair and improve homes.  This has been as much as 14% on building materials, averaging at an additional cost of £735,000 each year. 
This means we are having to budget very carefully to ensure that we can continue to keep our homes repaired and to prioritise where we spend money on improvements. Despite the increases in costs, we will continue to replace windows, roofs, kitchens, bathrooms and enhance the safety of our homes.  
This isn't easy and colleagues are working hard to make every penny work for you.  
We have been successful in securing funding to off-set some of the costs of providing external wall insulation for 82 homes. This helps  to make homes easier to heat and deliver part of our commitment to have all of our homes meeting energy standards by 2030. 75% of our homes already achieve this standard.  
A link to the full newsletter can be found below. Please let us know if there are things that you'd like us to feature next time.   
Best wishes,  
Elspeth Mackenzie 
Chief Executive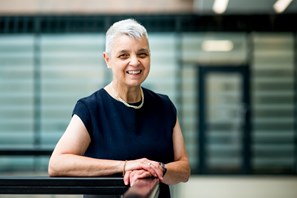 Read the full update here!