Home Plan is an annual visit where we discuss how things are going with customers, as well as assessing their home's condition.  
These visits open opportunities for our customers, from finding out when upgrades are due on their home to getting extra support to help them maintain their tenancy. 
Stacy | Home Plan Agent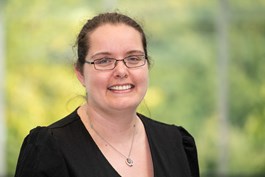 One of the things I enjoy most about being a Home Plan Agent is helping customers, whether that's arranging a repair or something more personal to their individual needs.
Part of the visit touches on income to understand where customers may be struggling financially. Most recently I carried out a visit where this was the case. After discovering the customer was struggling financially, I fast-tracked them to the Citizens Advice Service for money advice and to maximise their income. 

With the rising cost of living, we recognise how important this kind of support is to our customers. Money can be a difficult subject to talk about, but Home Plan is a safe place to open these conversations and can have really positive outcomes.
I was also able to help the customer by organising some repairs and advising them about applying for adaptations to their home.
As we continue our Home Plan visits, more customers will be reassured that their home is in good condition and better understand their responsibilities to maintain them. 
Being able to spot repairs early during these visits means we can fix them before they become bigger problems. 
*where Thrive is responsible for carrying them out. Other repairs, which are the customer's responsibility, are brought to their attention.
On average, less than two repairs are identified at a second Home Plan visit (compared to five or six at the first).  
"Thank you for the great service my mother received during her Home Plan visit. She was panicking that the visit would have negative consequences but instead said that your colleague was amazing and was very helpful. It was a positive experience." – Thrive Customer